May 7th, 2016
Comments off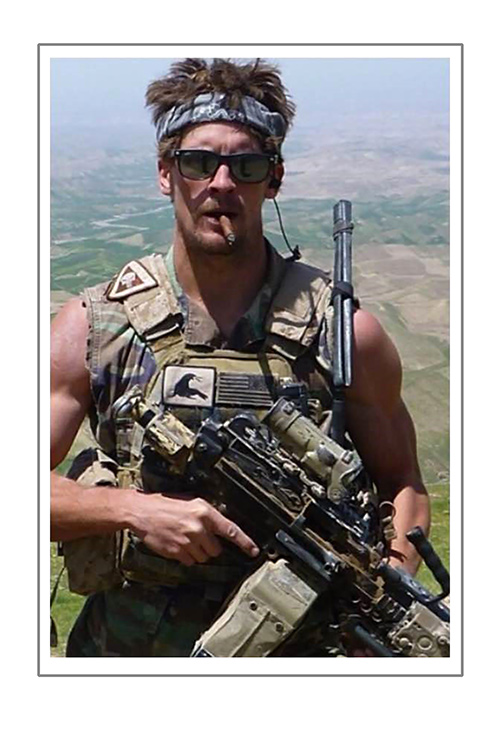 This week, a Navy SEAL was killed in Iraq, during an ISIS attack on a small Christian village near Mosul. A handful of American advisers were in the village at the time of the attack, and they were surrounded and cutoff by nearly 200 ISIS fighters. Charlie Keating IV led the SEAL Rapid Response counterattack to rescue the trapped Americans. The small SEAL-led assault team inflicted massive casualties among the ISIS terrorists, effectively destroying the attacking force. Tragically, during the violent 12-hour firefight Charlie Keating IV was killed in action.
Stewart Image was contacted by a friend of Charlie's family to create a photographic tribute to be displayed at the Memorial Services and funeral of Mr. Keating. Stewart Image was provided a very small (480 KB) file, taken by a cell phone, as the desired image. Michael Stewart implemented extensive upsampling, noise reduction and several creative sharpening techniques to that original image. His extensive technical expertise generated an image suitable for a 16X24 inch canvas print. Stewart Image contacted our friends at Nations Photo Lab in MD to produce a rush print.
Mr. Rob Grant, their Accounts Manager and a fellow photographer, eagerly embraced the challenge of producing, mounting, framing and shipping to CA a 20X30 inch framed canvas print in less than 24 hours. They produced a superb canvas print with an extremely compressed delivery schedule. They then refused to charge us for their outstanding effort. Stewart Image wants to profusely thank both Rob and all those at NPL who worked so hard to meet this challenge for their thoughtfulness and generosity.
CNN has written an article on the incident and you can read it here.